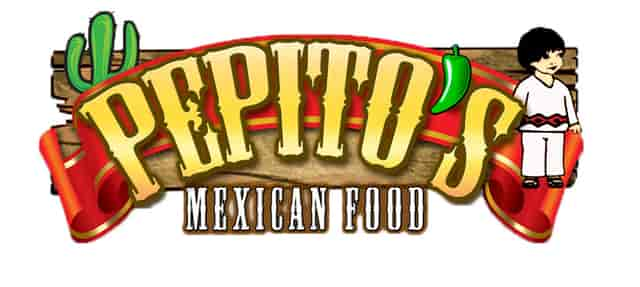 About Pepito's
Treat Your Tastebuds to A Meal at Pepito's
Looking for fresh, authentic Mexican cuisine in a great atmosphere? You're in the right place. Whether you want to dine in, order take-out, or have us cater your special event, Pepitos is here to serve you up a delicious meal for breakfast, lunch, or dinner. Call us or stop in today!
An Inviting Dining Atmosphere and Amazing Food
What makes our food so delicious? We'd like to think it's the effort and knowledge we pour into creating cuisine that's unique - yet familiar. We serve only the highest-quality ingredients and all-white meat. There are no additives, lard, or MSG in our food. Enjoy traditional Mexican recipes or meals with a contemporary twist - we specialize in Tacos Al Carbon. Come in and relax in a casual, family-friendly environment while sampling the best of our menu!
Make Every Event Memorable with Great Catering
Planning a party or other event? A special occasion calls for special cuisine. Let Pepitos feed your whole crowd with our delicious Mexican fare! We have burritos, quesadillas, tacos, nachos, chips and salsa, burgers, tortas, dessert, and much more. Call us to discuss your catering needs.

We cater to all events, including private parties, weddings, birthdays, quinceaneras, corporate events, graduation parties, and any other occasions!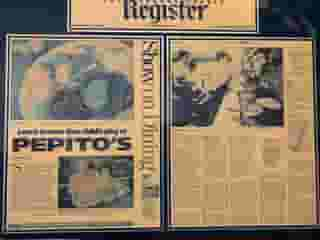 Lunch is more than Child's Play at Pepito's
By Elizabeth Evans
The Orange Country Register

"So who's Pepito?" I asked Alice Hansen, owner of a restaurant called Pepito's hidden in a strip mall, in an off-the-beaten-track section of Orange. "He's the child I never had," comes the upbeat answer.

Hansen and her mother have tended to their tidy eatery in this location for two years. Before that, the restaurant was a couple of miles away, for 13 years. In the current space, with its brightly colored dining room, it's sort of a gem for folks who work nearby. Hansen caters to this business-type crowd so much that she even closes the restaurant on the weekend. 

I found her one workday, when it seemed as though I was miles from a meal. At first, I thought my affection for that simple soft taco lunch was just a result of hunger being a powerfully good sauce. After all, how much different can one carne asada taco ($1.85) be from the rest of the pack? 

Perhaps this combo, complete with lettuce and cheese in soft lime-scented tortillas, doesn't veer too far from those I've tried before. But its freshness made me sit up and pay attention. Everything here is made on the premises, with recipes inspired by Oaxaca, where both Hansen and her mother were born.

On another visit, this time with my sister and her children in tow, the fresh salsa bar was given a thorough investigation by Bugs. He's our 6-year-old nephew who has an eye for flavor. He looked over the selection of mild red and green sauces as well as the chunky tomato and onion relishes that fill the icy selection. Then, the chef-in-training made a concoction of his own with a few strands of cilantro and a touch of chopped white onion.

I advised him to skip the carrots - these are certainly fiery wolves hiding in lamb-like clothing. These pepper-marinated carrots are the kind of incendiary food that would singe a young palate, no matter how sophisticated it might be.

Also on this visit, my nieces Rambo, 4 and Rosebud, 2, played a ferocious game of "No, that's mine" over a cheese quesadilla ($2.50). The extra-large flour tortilla was fat with a selection of melted cheeses - not necessarily authentic Mexican cheeses but flavor-filled nonetheless.

Meanwhile, the chicken quesadilla ($3.65), equally fat with freshly shredded chicken and a touch of the same cheese mix, was more of an adult pleasure. Sis and I alternated between bites of these pizza-size triangles and our substantial burritos.

Hers was the gringo ($3.65), a selection I'd made for her. While I'd ordered it in a half-joking manner - knowing that her tastes are far from exotic - she liked the pure bean, beef, cheese and mild salsa folded into the soft warm tortilla.

I, on the other hand, ordered a panzon ($2.95). It's kind of a Mexican-ingredient-filled calzone-type of invention. That is to say, it's a real belly buster, designed to fill the largest of appetites. 

What's it got in it? Well, you name it. There are beans, rice, cheese, lettuce, tomatoes, green onions, black olives, salsa and sour cream. Yep, just about everything but the kitchen sink. 

As I lifted the behemoth to my mouth, I heard a skinny, well-coiffed woman standing behind me comment that she thought the combination was gross. 

I can't say I agree with her. Yes, such a vast collection of foods can be a little overwhelming, but since these are made to order and the blend is created with such a deft hand, the result is rather tasty. Crisp green onions add just the right zip to the mix.

Of course, burritos were designed with road trips in mind. I think the first one came into being when a hungry general needed sustenance before going off with his troops to battle. Or was the Earl of Sandwich using bread and tuna fish for an entirely different creation? Whatever, burritos wrap up nicely for trips home, back to the office, or to the beach.

The rest of the menu is designed to go as well, with mixed results. It might be a better idea to enjoy one of the hearty tostadas while sitting in the pleasant dining area. These come in vegetarian ($3.99), sauteed veggies over outstanding black beans, fluffy rice, sour cream, cheese and guacamole. Sizzling fajita ($4.95) meat can also be added, and there's a fish concoction ($4.95) made with cabbage and lettuce.

The tacos are fine road food, as long as they're eaten quickly. One of my favorites is a crisp de papa taco ($1.35). This is actually another of those inventions that remind me of something my grandma might have done with leftovers. (I know I say that frequently, but Grandma had a way with leftovers, and they usually contained potatoes.) Anyway, this nostalgic blend brings together soft, seasoned potatoes enveloped in deep-fried tortillas, with just a touch of lettuce and cheese.

Perhaps in a bow to more North American tastebuds, there's also a burger section of the lengthy menu. There's an ortega ($4.75) version made with juicy strips of the mild chili and slice of creamy jack cheese, and a tall American ($5.25) made high with lettuce, tomato, onion and bland American cheese on a double patty.

And if you're up in time for breakfast, Pepito's has a list of filling eye-openers, including a machaca ($3.95), scrambled eggs with shredded beef, tomatoes, onions, and bell pepper. If you're on the go, these ingredients also come burrito style ($3.25). Eggs and potato ($2.65) are also tucked into a flour tortilla blanket, in a mix that will really stick to your ribs. At least until lunch. 

After all, Pepito's mother wouldn't want you to go hungry.